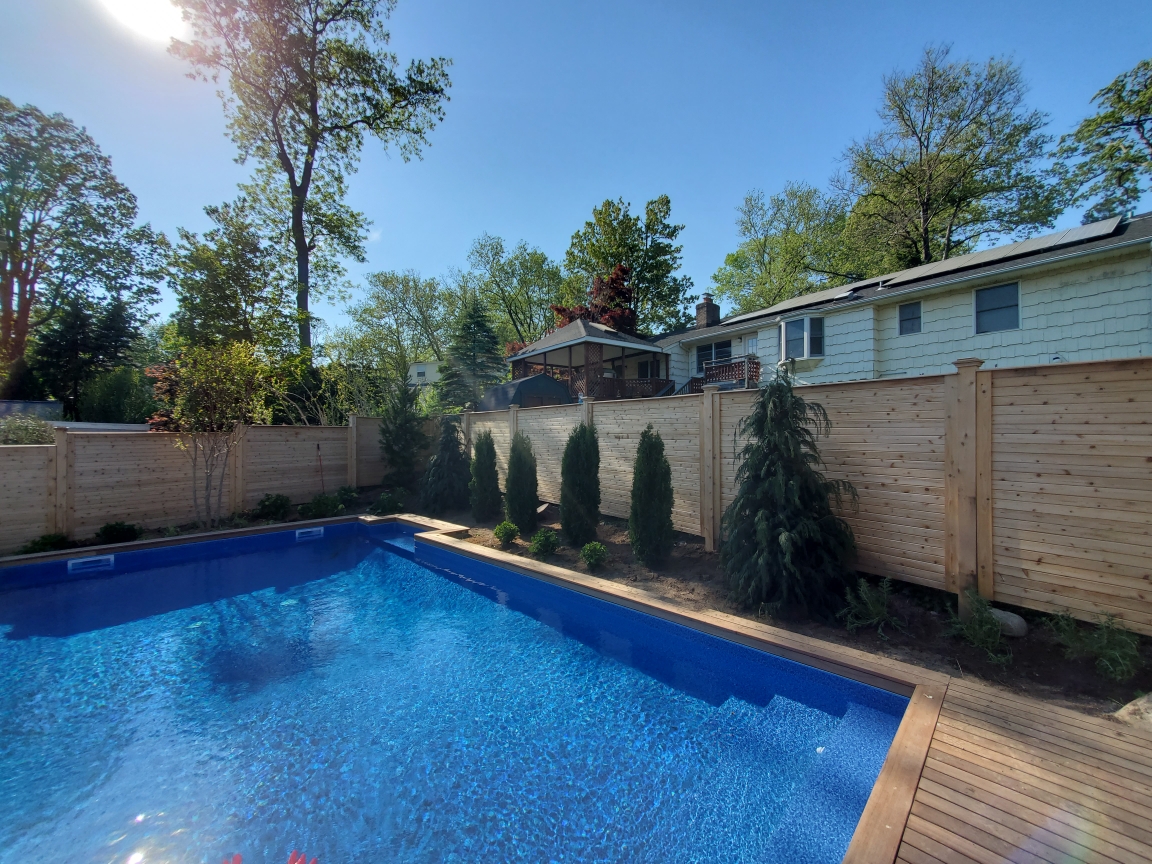 Giuliano's Landscape and Design offers expertly crafted retaining wall solutions for both commercial and residential projects. Our expert team of professionals is dedicated to using the highest quality materials and workmanship to ensure the best possible results. We use only the most durable and reliable materials, such as steel and concrete, to ensure that your retaining wall will stand the test of time. Contact Smithtown Retaining Wall Builders, Giuliano's today!
Our experienced and knowledgeable design team is here to offer professional advice and guidance on the best retaining wall solution for your space. We take into account your unique needs and preferences to craft a customized solution that meets your requirements. With our expertise and careful attention to detail, we can guarantee satisfaction with the design of your retaining wall.
Retaining walls from Giuliano's Landscape and Design are designed to stand the test of time. Our team of professionals has the skills and expertise to build walls that will last for years to come. We use only the best materials and methods, ensuring that your retaining wall will stay strong and stable for years. We guarantee that your retaining wall will be built to last.
Here are three features and benefits to hiring Smithtown Retaining Wall Builders, Giulianos.
1. Feature: Expert craftsmanship in retaining wall construction
Benefit: Our experienced builders create walls that are sturdy, durable, and built to last, ensuring the longevity of your property's structure.
We are able to create walls that are both functional and visually appealing, adding to the overall aesthetic of your property.~
2. Feature: Wide variety of materials to choose from
Benefit: We offer a range of high-quality materials for your retaining wall project, including natural stone, concrete blocks, and more. You can choose the material that best fits your style and budget.
This ensures that your retaining wall will suit your property and personal preferences.
3. Feature: Personalized design and consultation services
Benefit: Our design and consultation services are tailored to your specific needs, allowing us to create a custom retaining wall that meets your exact specifications.
Ensuring that the final product meets your expectations and complements your property's overall design scheme.
Additionally, our team provides timely and efficient services, minimizing disruption to your daily routine, and we prioritize clear communication to ensure your satisfaction with the project every step of the way. So, if your looking for a retaining wall builder in Smithtown, NY, contact us!