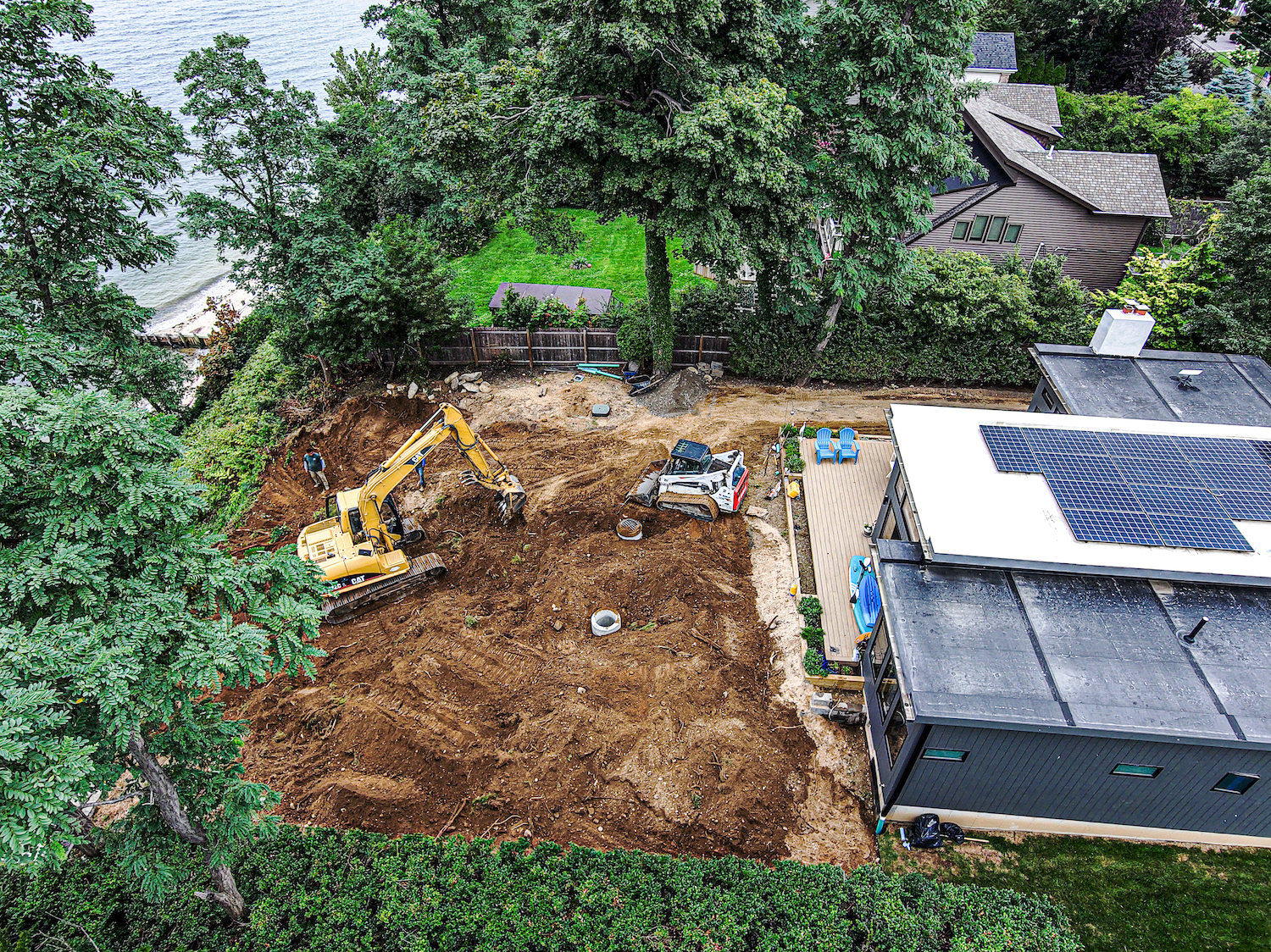 Are you looking for an excavation company in Smithtown, NY that can handle your projects with expertise and knowledge? Look no further than Giuliano's! With more than a decade of experience in the business, Giuliano's is one of the leading excavation companies in Smithtown. From land clearing to foundation services, our team of professionals are here to make sure each job is done right and on time. We know that proper planning and execution at every step is key when it comes to any project, especially ones as complex as landscaping or excavations. That's why each component of our work model follows rigid guidelines designed to ensure total accuracy during excavation, plan review, scheduling and all other aspects of the process.
From site preparation and grading to land clearing and demolition, the professionals at Giuliano's are equipped to handle any project you may have. With a commitment to quality and customer satisfaction, Giuliano's has built a reputation as one of the most reliable excavation companies in the area. Contact us today to learn more about their services and how they can help with your next project. Recently our team has serviced several towns on Long Island such as Smithtown, St. James, Nesconset, Northport and much more.
Grading
Drainage
Excavation
Land Clearing
Lot Leveling
Foundation Removal
Stump Removal
Our Grading & Land Clearing division is dedicated to providing quality services that are tailored to meet your specific needs. We provide a wide range of services, including land leveling, grading, excavating, and more. Our experienced professionals are here to ensure that your job is done right, every time.
We understand that it is important to stay within budget when it comes to land clearing and grading services. That's why we offer competitive and affordable prices. Our prices are transparent and we guarantee that you will get the most bang for your buck. Contact Smithtown Land Cleaning/Leveling experts today for a free quote.
We are proud to serve the Smithtown, NY area. Our team of experienced professionals are equipped with the knowledge and tools needed to get the job done right. We are proud to serve our local community. Contact us today to get started.
Experience in Land Clearing: With over 10 years of experience in land clearing, our company has a wealth of knowledge and expertise to offer our clients.
Modern Equipment: We use the latest and most advanced equipment to ensure that our work is completed safely, efficiently, and effectively.
We understand that drainage problems need to be dealt with quickly and efficiently. We provide high-quality workmanship and expertise to ensure that you get smart and reliable drainage solutions. We use only the best materials and tools to guarantee superior performance and lasting protection for your home.
Our professional Smithtown Drainage experts are dedicated to providing quality services for our customers. We have the knowledge and experience to install and maintain your system, ensuring that you get the best performance from your drainage system. With our help, you can rest assured knowing that your drainage system is in the best of hands.
We offer competitive pricing on our drainage services so that you can get the best value for your money. We strive to provide our customers with affordable and reliable solutions so that you can get the most out of your drainage system. With our competitive pricing, you can be sure that you're getting the best value for your money.