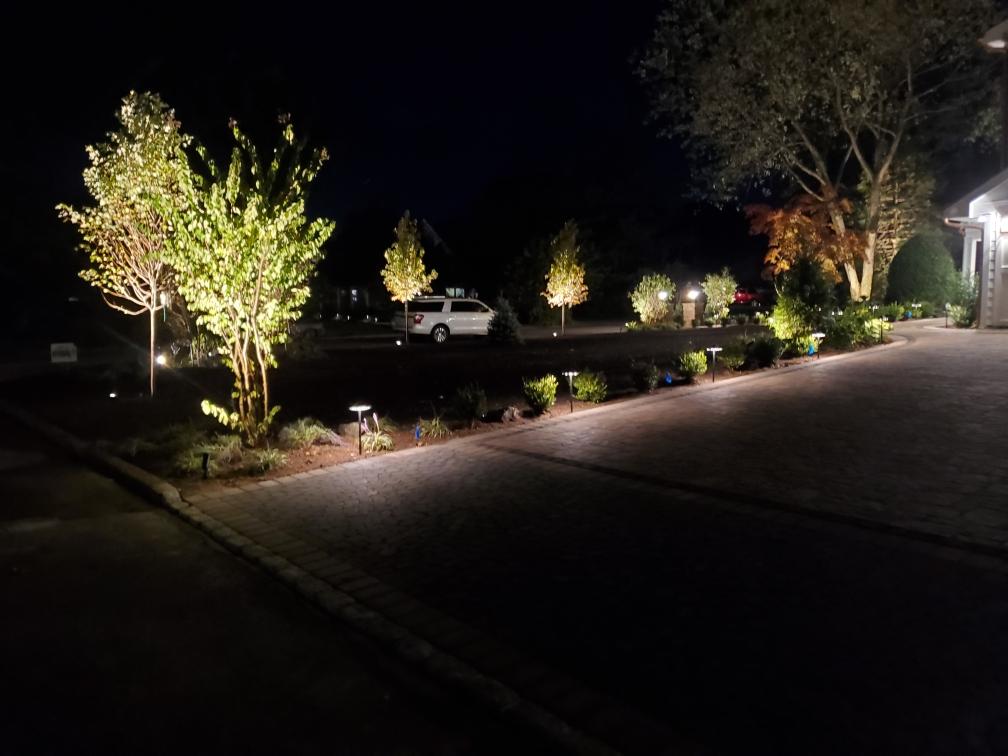 Giuliano's Landscape & Design is a landscape lighting company based in Smithtown, NY. We specialize in creating unique and efficient outdoor lighting solutions that can transform your outdoor space, adding a touch of elegance and sophistication. Our services include installing and maintaining lighting solutions that are both smart and sleek, making sure that all our customers have a safe and well-lit outdoor space.
We offer a variety of smart outdoor lighting solutions that can bring your outdoor space to life. Our solutions are designed to be energy efficient, so you can save money while also creating a beautiful and inviting atmosphere. We also make sure that our solutions are durable and built to last, ensuring that your outdoor space is always illuminated for years to come.
Our team is dedicated to providing professional installation services for all our outdoor lighting solutions. We understand the importance of having a safe and well-lit outdoor space, so we make sure that all our installations are done correctly the first time. Our team is also available for any maintenance and repairs you may need, ensuring that your outdoor space is always looking its best. Contact Smithtown Landscape Lighting professionals, Giuliano's today for a free evaluation.
Features:
1. LED Lighting Technology: Our landscape lighting systems use energy-efficient LED technology, providing brighter and longer-lasting illumination compared to traditional lighting options.
2. Customized Design: Our team of experts will work with you to develop a unique lighting design that complements your property's architecture and highlights its best features.
3. Professional Installation: We provide professional installation services to ensure that your landscape lighting system is installed safely and properly, resulting in long-lasting performance.
Benefits:
1. Enhance Beauty and Safety: Our landscape lighting systems will enhance the beauty and safety of your property by illuminating walkways, highlighting architectural features, and deterring intruders.
2. Energy Conservation: Our energy-efficient LED lighting solutions can reduce your energy consumption and operational costs, providing cost savings over time.
3. Increased Property Value: Our customized landscape lighting systems can increase the value of your property by improving its curb appeal and overall aesthetic appeal. Additionally, a well-lit property is more attractive to potential buyers.