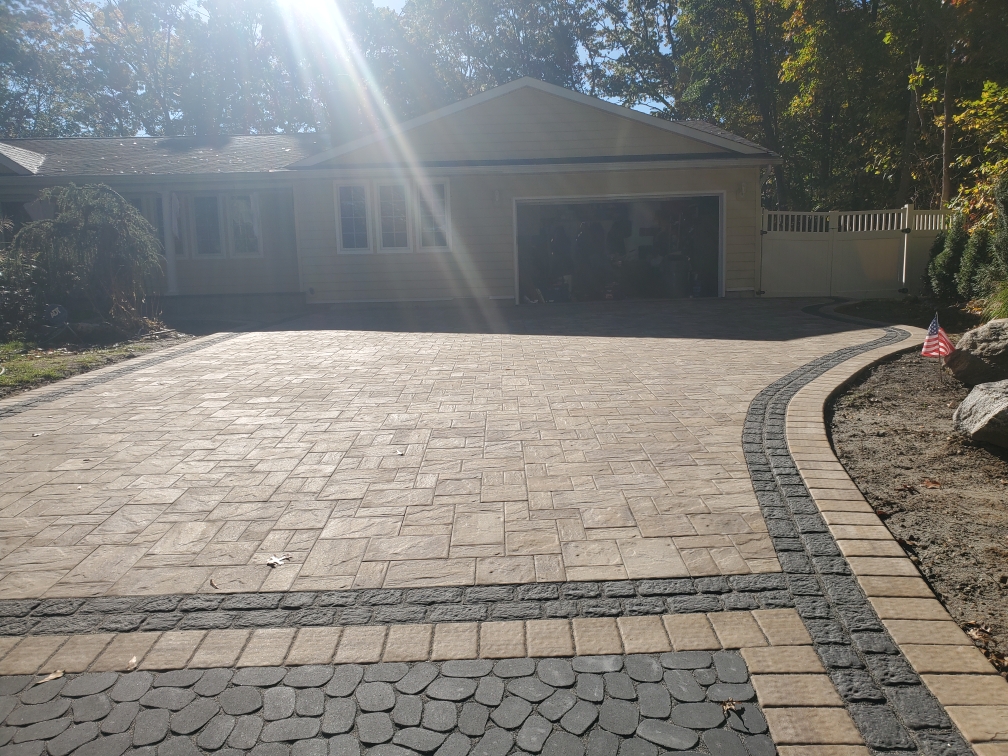 MASONRY COMPANY
Smithtown Masonry Company, Giuliano's Landscape & Design offers a variety of masonry services to enhance your outdoor space. Our team is experienced in designing and installing patios and walkways that are beautiful, durable, and add value to your home. From stone veneers to brick pavers and more, you can trust our team to create a unique outdoor space that you will love.
Recently our team has provided Masonry services for several towns on Long Island including Oakdale, Lake Grove, Kings Park, Holbrook,  Cold Spring Harbor, Huntington, Greenlawn, Bohemia, Eatons Neck, Commack, Nesconset, Bayport, Blue Point, Setauket, Farmingville, Hauppauge, Northport, Smithtown, St. James, Sayville,  and many more.
Driveways
Walkways
Patios
Brick & Stone Veneers
Retaining Walls
Asphalt Paving
Concrete Patios
Bluestone Pavers
If you are looking to add a new driveway to your outdoor space, look no further than Smithtown Masonry Company, Giuliano's Landscape & Design. Our team specializes in creating driveways that are both stylish and durable. We can create a driveway that is tailored to your needs and fits your budget. We use the highest quality materials to ensure your driveway is built to last and will look great for years to come.
At Giuliano's Landscape & Design, we strive to give you the best quality craftsmanship when it comes to our masonry services. Our team is highly experienced in brick and stone veneers and can create a unique look for your outdoor space. We use the highest quality materials and pay close attention to detail to ensure that your outdoor space is everything you dreamed of.
Features:
1. Customizable Designs: Our expert team can craft a completely unique outdoor space tailored to your specific needs and preferences, ensuring that your patio, walkway or driveway perfectly blends with your property's aesthetics.
2. Premium Materials: We use only top-quality materials, such as natural stone, brick, and pavers, to ensure that your project not only looks great but also lasts for years to come.
3. Skilled Craftsmanship: Our experienced and highly skilled masonry professionals have the expertise to tackle even the most complex installations with precision and attention to detail.
Benefits:
1. Increased Property Value: A beautifully designed and installed patio, walkway or driveway not only enhances your outdoor living experience, but it also boosts your property's curb appeal and value.
2. Durability and Low Maintenance: Our use of high-quality materials and skilled craftsmanship means that our outdoor installations are built to stand up to even the harshest weather conditions and require minimal upkeep over time.
3. Enhanced Outdoor Enjoyment: Improve your outdoor living experience with a unique and functional outdoor living space that provides innumerable opportunities for relaxing, entertaining, and making memories with family and friends.
Contact Smithtown Masons, Giuliano's for a free consultation.