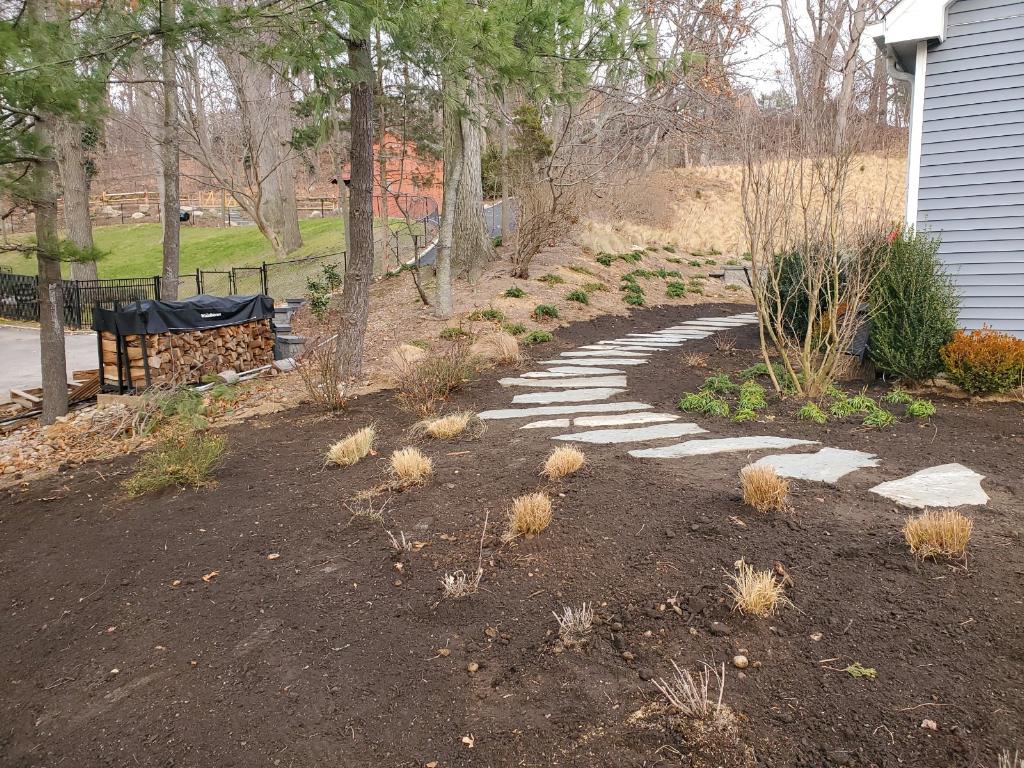 FULL SERVICE LANDSCAPING COMPANY
Are you looking for a professional and experienced landscape design company to help create the outdoor oasis of your dreams? Look no further than Giuliano's, a Smithtown's Landscape Design company. Our family-owned business has been serving Long Island homes for several years and we have built an exemplary reputation for bringing our customer's visions to life through quality workmanship and friendly customer service. Whether you are interested in transforming your yard with custom planting beds or need assistance laying down sod and seeding new grass, we are equipped with years of experience that will give your property flair. With attention to detail, high quality materials, fresh mulch options, vibrant seasonal plants, and trees, we provide full design services that ensure a beautiful backyard all year long!
Landscape Design
Plantings
Trees
Shrubs
Topsoil
When it comes to transforming your yard into a beautiful outdoor oasis, there's no better company to turn to than Smithtown Landscape Design professionals, Giuliano's. With years of experience in the industry, our team of skilled professionals has a passion for not only creating stunning landscapes but also providing exceptional customer service. From masonry to full-scale landscape designs, we'll work with you every step of the way to achieve your vision for your property. Plus, as a locally owned and operated business, we take great pride in serving our community and bringing its outdoor spaces to life. Contact us today to see what we can do for you!
Advantages of hiring a professional landscape design team
Enhancing the aesthetic appeal and functionality of your outdoor spaces could be achieved by hiring a professional landscape design team. Our experts have the skills, knowledge, and experience required to transform your ideas and vision into a welcoming and functional landscape that meets your needs and preferences. One of the most significant advantages of working with a professional landscape design team is the opportunity to get a unique design that suits your property's features, lifestyle, and outdoor activities. We have access to different design tools and resources that enable them to create a detailed plan that takes into account various factors such as soil conditions, drainage, lighting, and irrigation systems. Additionally, we can help you make informed decisions about plant selection, materials, and features that align with your preferences and budget. By working with a team of experts, you can save time, reduce the risk of costly mistakes and enjoy a beautiful outdoor space that enhances your quality of life.
Seeing is believing, and that's why we're proud to showcase our work through before-and-after photos of our previous projects. These pictures give you a glimpse of the transformative power that our team brings to any space. From outdated and dull to modern and chic, our team of experts has the skills and creativity to turn any vision into a reality. Whether it's a complete renovation or a simple cosmetic touch-up, our team approaches each project with the same level of dedication and attention to detail. So take a look at the examples of our work, and let us inspire your next project. Contact Smithtown Landscapers, Giuliano today for a free estimate!